Crawl Space Repair Services & Encapsulation
In the years after WW2, homes with crawl space type foundations became popular. This kind of foundation is easier and cheaper to build, while still providing access to wires, ducts and plumbing.
Crawl spaces used to be fitted with vents, a technique that we now know to be ineffective and even harmful. Vents allow external, humid air in during summer, which rises Relative Humidity levels up to the point in which mold occurs. During winter, the influx of cold air through the vents means higher heating bills for your household. Crawl space repair and encapsulation can fix these issues.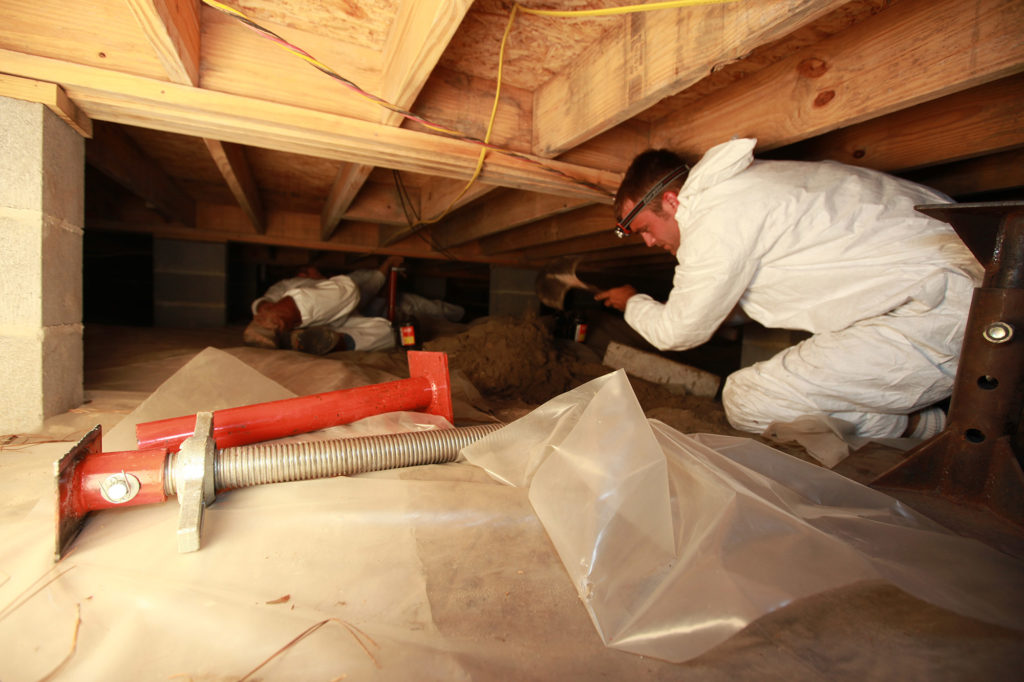 Common Crawl Space Problems and Crawl Space Repair Services
Crawl spaces without adequate drainage systems are vulnerable to water infiltration through leaks and evaporation. Crawl spaces afflicted by water pooling are breeding grounds for pests.
Maryland Mold and Waterproofing can provide modern solutions to water-related crawl space problems.
Many crawl spaces have dirt floors, which allows groundwater to evaporate into the space. Crawl spaces with vents allow humid air in. All of this contributes to an increase in humidity levels
Maryland Mold and Waterproofing employ an advanced encapsulation system, with proper vent sealing and floor lining, which takes care of all sources of humidity in crawl spaces.
Mold, Odors & Structural Decay
Crawl spaces, much like basements, are dark, damp environment. At 60% humidity, mold and dry rot start to occur. 
Maryland Mold and Waterproofing provide and install modern, smart dehumidifiers, which reduce humidity levels, causing existing mold to dry and die, while also preventing new mold occurrences.
Crawl Shield Encapsulation System:
The Ultimate Solution for All Your Crawl Space Repair Needs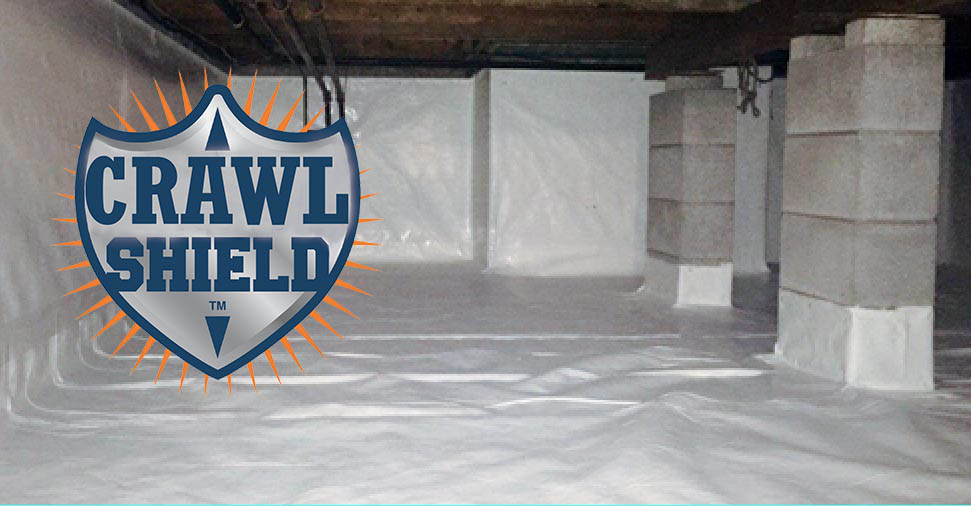 The Crawl Shield Encapsulation System is a combination of techniques designed to fully protect your crawl spaces from the adverse effects of humidity. By having it installed in your crawl space, your foundation becomes protected by several layers against water infiltration. A complete waterproof crawl space would include:
TAKE CONTROL OF MOLD ISSUES AND RESTORE THE HEALTH OF YOUR HOME!
Get a Free Estimate Today!
What Our Crawl Space Repair Customers Say About Us