Basement Wall Crack Repair Maryland
Are you tired of unsightly foundation wall cracks? Even if they don't indicate bigger structural issues, water seepage can cause a myriad of moisture-related problems like mold and radon infiltration. Fear not! Our expert team is ready to assess and repair these faults with cutting-edge technology, ensuring a safe, functional, and visually appealing basement space.
Soil Movement
Soil movement can have a significant impact on foundations, as the shifting of soils can cause excessive pressure and stress to be placed on the foundation that it cannot withstand.
When soil shifts, it causes the foundation to settle unevenly. This can lead to cracks in walls, floors, and ceilings; crumbling mortar between brick or stone blocks;  buckling walls; and shifting of interior walls.
If these symptoms are present, it's important to have a professional inspect your home immediately in order to assess the extent of damage and advise you on the best course of action.
Hydrostatic Pressure
 When hydrostatic pressure builds up in the soil around the foundation, it puts an immense amount of force upon the foundation walls. Consequently, these walls may begin to crack or bow due to the horizontal force of the water.
Additionally, hydrostatic pressure can cause basement floors and walls to become damp, leading to mold growth and other health hazards.  Maryland Mold & Waterproofing offers drainage options to mitigate this issue, and repair options when the pressure has already compromised the structure.
Wall Crack Repair Solution in Maryland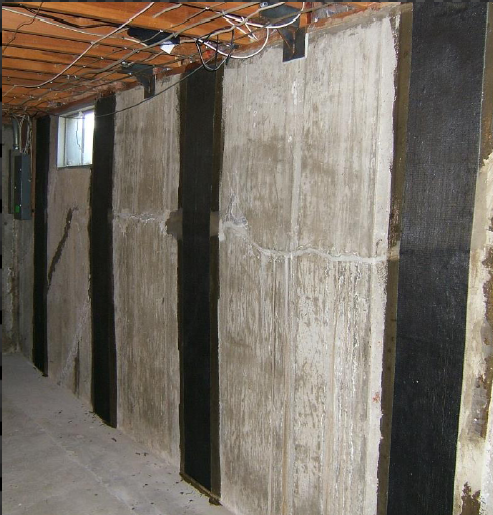 Carbon Fiber Strips
Carbon fiber strips are an increasingly popular method of repairing foundation cracks. The strips are made from a combination of carbon and polymers, and they are much stronger than traditional concrete or steel. They also have a high degree of flexibility and weight, making them ideal for use in applications like foundation repair.  Once cured, the carbon fiber strips reinforce the damaged area, creating a strong bond that holds the wall together and prevents future cracking or crumbling.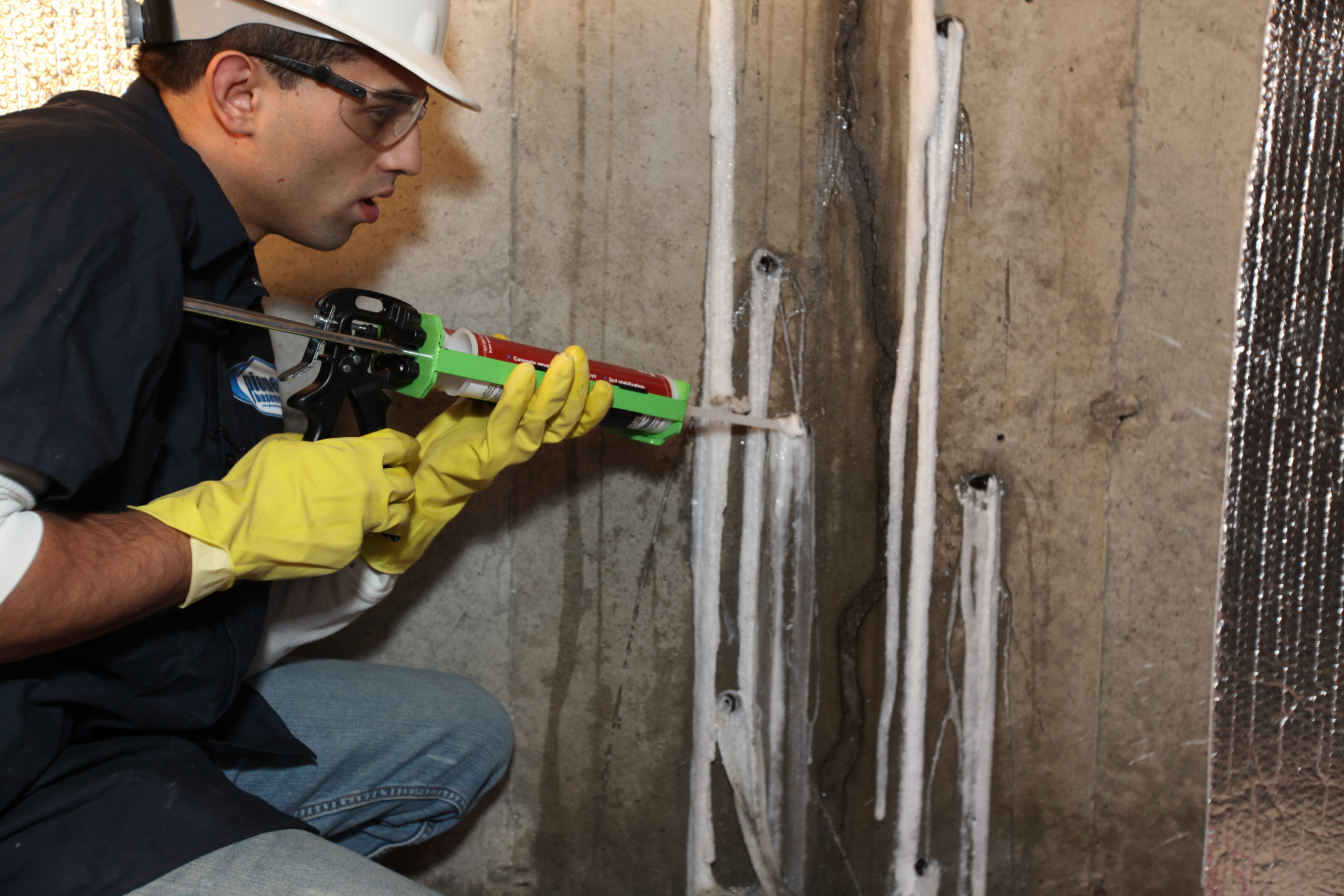 Epoxi Injections
Epoxy injections are one of the most effective techniques for repairing cracks in concrete walls. The epoxy is injected into the crack, where it bonds and seals the damaged area. This process can be used to repair cracks that occur due to foundation settling or shrinkage, water damage, freeze-thaw damage, or general wear and tear. Once cured, epoxy injections provide a strong and reliable repair that is far more durable than traditional patching methods such as glue or cement.,
TAKE CONTROL OF MOLD ISSUES AND RESTORE THE HEALTH OF YOUR HOME!
Get a Free Estimate Today!
What Our Basement Waterproofing Customers Say About Us