Basement Wall Crack Repair Services in  Annapolis & nearby MD towns.
Noticing a Basement Wall Crack? We Can Help!
Wall cracks can come in a multitude of shapes and sizes, due to a variety of reasons. They can be a sign of structural damage, which is serious and should be seen to immediately, and the result of regular concrete shrinkage, which is less worrying, but still worth fixing.
Instead of fixing cracks yourself, you should have a specialist over to properly repair you walls, without causing further damage. The experts at Maryland Mold and Waterproofing are trained to inspect and repair any kind of crack.
Monitoring Basement Wall Cracks
Our technicians may recommend that a crack monitor be installed, to track how it evolves over time. When we install crack monitors, you will be requested to send us a picture of the monitor every month.
It could be determined you're dealing with a simple crack, which happens due to concrete shrinkage. In this case, you may choose to repair it yourself, and we will refer you to a trusted website where you can purchase a "do it yourself" kit. Otherwise, we'll be happy to perform the repair ourselves.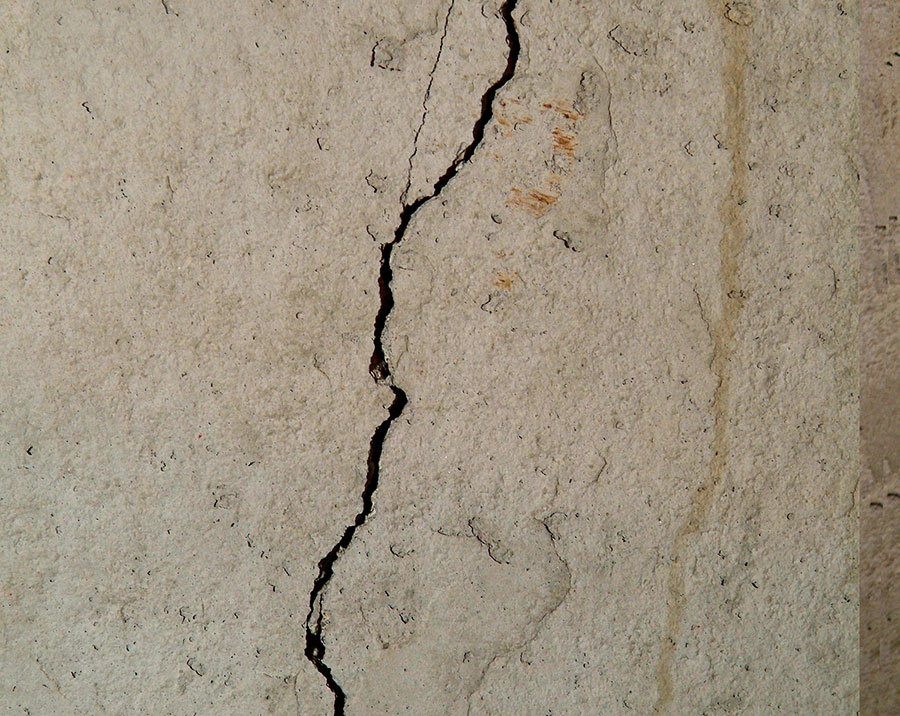 Leaking Wall Crack Repair Products by Maryland Mold and Waterproofing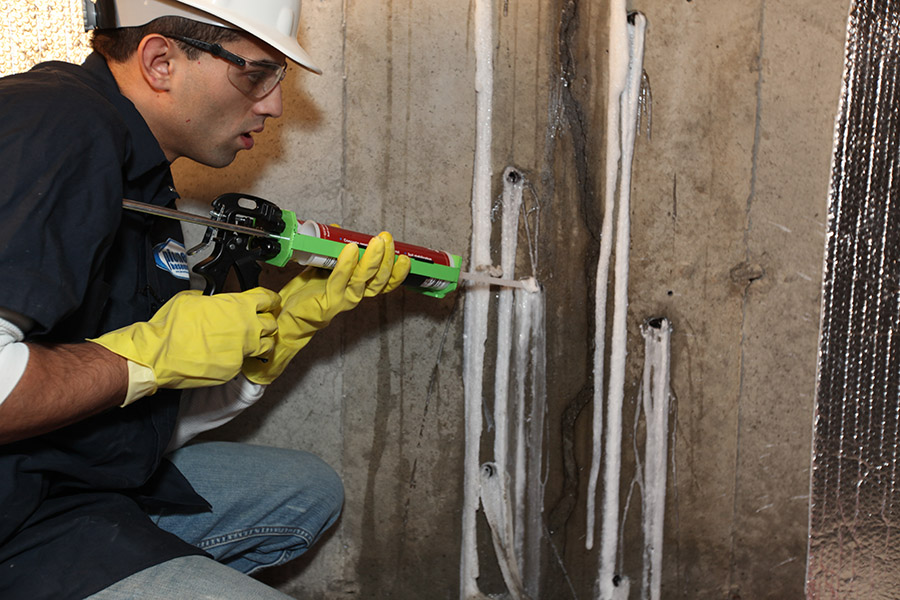 CrackShieldTM – Dual Process Foundation Crack Repair System
Helps prevent leaks and seepage
Protects against flooding
Stabilizes the wall preventing more serious foundation problems
Prevents insects and gases from the soil from entering the basement
Helps reduce humidity and moisture levels.
Count on Maryland Mold and Waterproofing for Crack Repairs in Annapolis
Maryland Mold and Waterproofing is the leading team in foundation crack repair in Annapolis, MD. We have over 30 years of experience with wall repairing. Our technicians are trained and certified to perform jobs of any degree of complexity.
We offer 5 to 15-year transferrable written warranties on our repairs. We also excel in other services, including leaky basement cracks, crawl spaces and vapor barriers. If you have a crack in your basement you'd like to be seen by an expert, don't hesitate to give us a call.
TAKE CONTROL OF MOLD ISSUES AND RESTORE THE HEALTH OF YOUR HOME!
Get a Free Estimate Today!
What Our Basement Waterproofing Customers Say About Us