Effective Sump Pump Systems in MD
Sump Pumps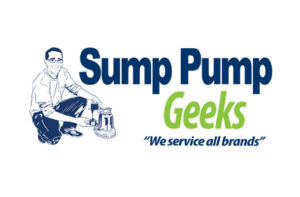 The most advanced sump pump systems from Baltimore to Annapolis and nearby.
The Sump Pump Liner
The sump pump liner, also known as sump pump basin, is a large water container. All collected groundwater around the basement is channeled into it, where the sump pump takes care of pumping it up and away from the foundation. This liner must be large enough to handle any volume of groundwater, especially during storms, all while allowing the sump pump to operate at full capacity.
At Maryland Mold and Waterproofing, we recommend the GrateSump™ Sump Pump Liner, which works perfectly with the FastSump™ Sump Pump. This liner has large, punched holes that easily allow groundwater in. It also has an inbuilt pump stand, which prevents dirt from entering the pump, thus extending its lifespan.
The Sump Pump
The FastSump™ Sump Pump is a pump engineered specifically for basement and crawl space environments. It was thoroughly and extensively tested before it was launched to the public.
The FastSump™ pump is a 1/3HP pump that features a highly efficient motor. This means it requires less electrical current, saving energy and running cooler, all of which increases the pump's lifecycle.
Adding a battery backup to the FastSump™ will ensure it remains operational during power cuts. During a storm, this could save your basement from flooding.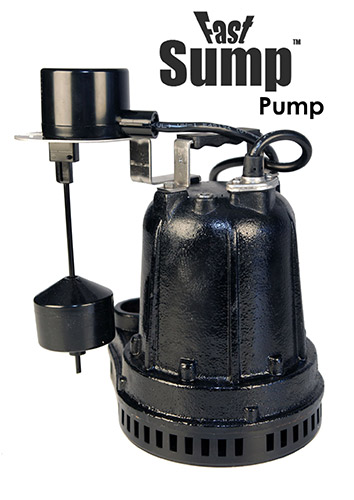 Features
1/3 HP SumpPump™
2400 GPH
High Efficient Motor With Upper & Lower Ball Bearings / Runs Cooler & Last Longer
Vortex Impeller / Helps Prevent Clogging
Sealed Entry-Replaceable Power Cord / Easy To Replace In The Field, Prevents Water From Entering The Motor Housing Through A Cut Power Cord
Reliable Float Switch w/ Piggy-Back Switch Design / Defective Switches Can Be Diagnosed By Phone; Pump Can Be Operated Manually By Overriding The Switch. Every Pump Is Tested In Water
Ensures That The Pump Meets Head & Flow Requirements
Permanent Split Capacitor
Energy Efficient (Only 4amps)
Durable Cast Iron
3 yr Warranty
Battery Backup Sump Pump Systems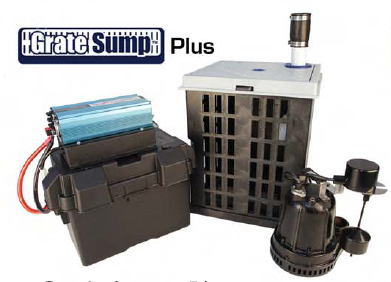 Having a battery backup coupled to your sump pump could save your basement from flooding on the occasion of a power outage.
Works automatically when power fails

Maximum sustained pumping throughout battery life

Powers one 4-amp pump for up to 8,000-10,000 gallons on 1 battery & up to 12,000-14,000 gallons on two batteries.

Operates pump on AC & DC power

Recharges automatically once power is restored

Can charge up to two batteries at the same time

Compatible with sealed batteries

Low battery indicator (Alarm and LED)
GrateSump™ Plus II (4800GPH)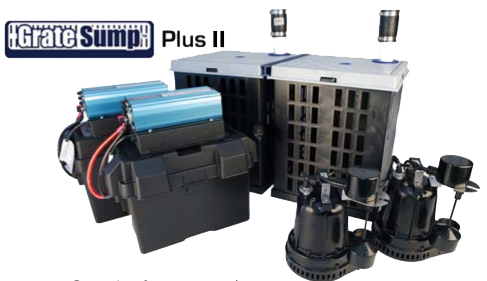 Twice as powerful as the GrateSump™ Plus, double the protection for your basement or crawl space.
Dual Primary Sump Pump System with Battery Backup

4800GPH with AC or DC Power

(2) GrateSump™ – Advanced Sump Pump Liner

(2) FastSump™ Pump – 1/3HP Sump Pump

(2) FastSump™ Power Inverter

(2) FastSump™ FS-900 converts 12v DC to 115v AC

(2) Sealed Battery – 100AH