GrateSump™ Plus
Sump Pumps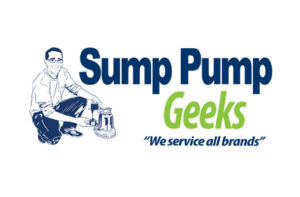 GrateSump™ Plus Battery Backup System in Philadelphia, PA
Your sump pump works just fine when your house has electricity, but if there's a particularly intense storm that manages to knock out your power, you could still be in danger of a flooded basement or crawl space.
This is where the GrateSump™ Plus battery backup sump pump system comes in. When this is installed in your home, you'll attain peace of mind knowing that even if your house has no power, the battery backup sump pump system will kick in so that your sump pump can still do its job to keep your basement or crawl space safe and dry, until your power returns.
A sump pump is a device that sucks up the water that breaches your basement or crawl space before it rises up to the floor and directs it away from your home. It's the best way to ensure that your basement or crawl space remains dry, even if a storm comes through. Because the sump pump has an important job to do, this is when choosing the proper sump pump system can make all the difference, and you should only rely on the best quality.
This is where GrateSump™ Plus is different from the rest because it has key features that ensure the performance is top-notch, and retains its reliability like no other in the world of basements and crawl spaces.
Battery Backup System Features by Jamison Waterproofing
Works automatically when power fails
Maximum sustained pumping throughout battery life
Powers one 4 amp pump for up to 8,000-10,000 gallons on 1 battery & up to 12,000-14,000 gallons on two batteries.
Operates pump on AC & DC power
Recharges automatically once power is restored
Can charge up to two batteries at the same time
Compatible with sealed batteries
Low battery indicator (Alarm and LED)
Our Sump Pump Battery Backup Systems in Philadelphia, PA include
Primary Sump Pump System with Battery Backup
2400GPH with AC or DC power
GrateSump™ – Advanced Sump Pump Liner
FastSump™ Pump – 1/3HP Sump Pump
FastSump™ Power Inverter
FastSump™ FS-900 converts 12v DC to 115v AC
Sealed Battery – 100AH
Trust Jamison Waterproofing to Install Your Sump Pump Battery Backup System in Philadelphia, PA
When you choose Jamison Waterproofing, you're sure to always get excellent results and service. We only have the highest-quality products for sale, and we have a hardworking team of dedicated professionals, all aspiring to meet and exceed your expectations. So if you live in the states of Philadelphia, New Jersey or in surrounding areas, contact us today. We are one of the most reputable basement waterproofing and crawl space repair contractors in Philadelphia, PA & nearby.