The Dangers of Mold in Maryland Homes
Mold in homes can lead to a variety of dangerous health effects. Inhaled mold spores can cause allergic reactions, asthma attacks, and even respiratory infections.
Molds can also release mycotoxins which can be especially harmful to those with weakened immune systems or chronic illnesses.
Additionally, exposure to mold growth can cause structural damage to the home, resulting in costly repairs.
It is important to take steps to address mold growth as soon as possible in order to protect both health and property.
Professional Mold Removal Services
Professional mold remediation techniques typically involve the use of specialized solutions and equipment to address the growth thoroughly.
This can include the use of chemical solutions that can be applied directly to affected surfaces, as well as humidifiers and dehumidifiers to reduce moisture levels in the home.
There are also physical removal methods such as scraping that can physically remove mold from a surface.
Additionally, HEPA filters may be used to capture airborne particles for more complete removal.
Mold Removal Containment Chamber
Containment chambers are an important tool for mold remediation, as they help to contain the spores and prevent further spread.
Containment chambers are typically constructed with plastic sheeting or tape and sealed around the affected area to create a barrier  using negative air machines to keep contaminates from leaving the affected areas and moving to other areas of the home .
Professional-grade air scrubbers may also be used inside containment chambers to capture mold spores before they can spread.
The contents of containment chambers should also be disposed of properly after use in order to ensure complete removal of the mold.
Healthy Basement & Healthy Crawl Space Certificate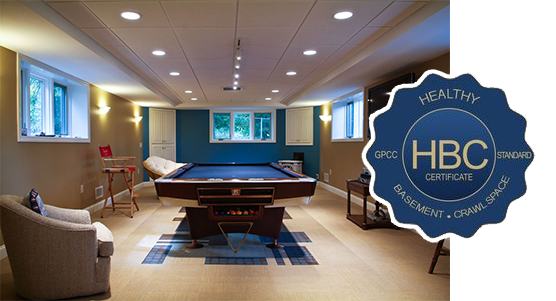 The Healthy Basement and Crawl Space Certificates were created using specific sets of criteria to provide a healthy indoor living environment. Air pollutants and excessive moisture levels in the basement or crawl space can negatively impact the odors in the home as well as cause health problems with those who live there year-round - including yourself!
We offer 6 levels of Healthy Basement Certificate, and 5 levels Healthy Crawl Space Certificate, each designed to solve specific problems and protect your home, family, and property value on the long run.
Steps towards a healthy basement and a Nationally Backed Warranty.
All of our Healthy Basement / Crawl Space Contractors are trained and certified.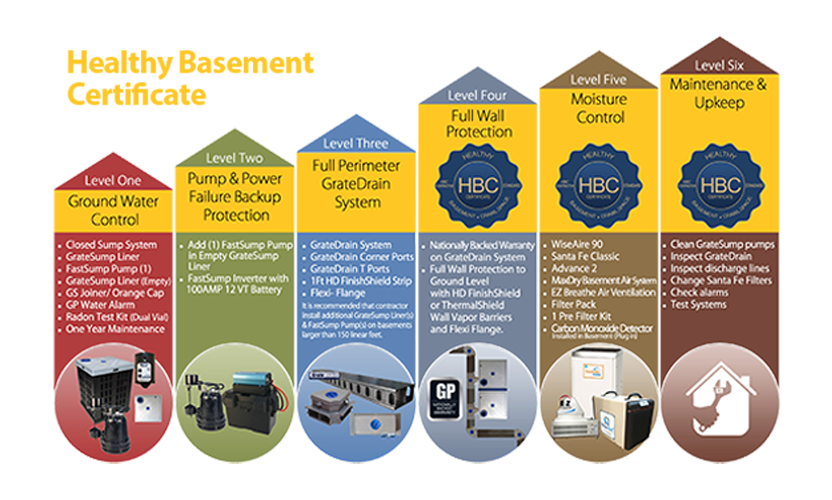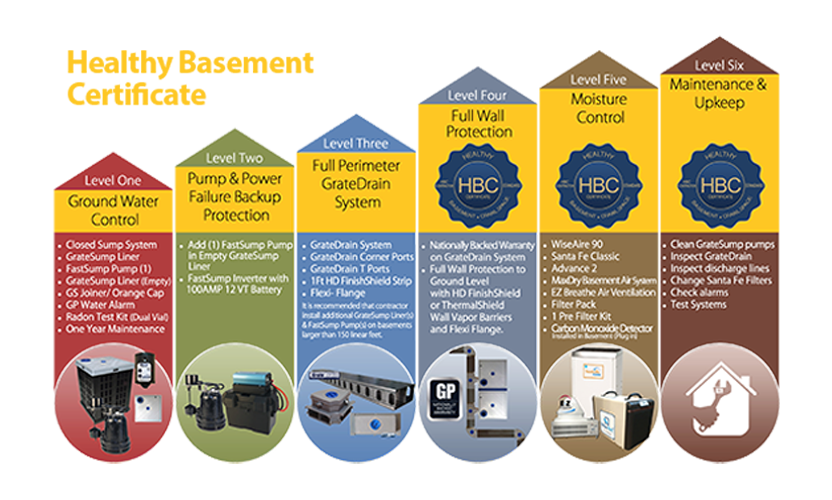 Steps towards a healthy crawl space and a Nationally Backed Warranty.
All of our Healthy Basement / Crawl Space Contractors are trained and certified.
What our customers say about us